Selecting the perfect outdoor furniture can transform your patio, porch, sunroom or lanai space into a sanctuary of relaxation and entertainment. Having worked extensively with outdoor furnishings, we understand the intricacies involved in choosing the right pieces, and are eager to share some expert advice to guide you through your patio furniture shopping journey. Before embarking on your shopping expedition, it's crucial to assess your needs realistically.
Prioritizing Your Needs: Start with the Basics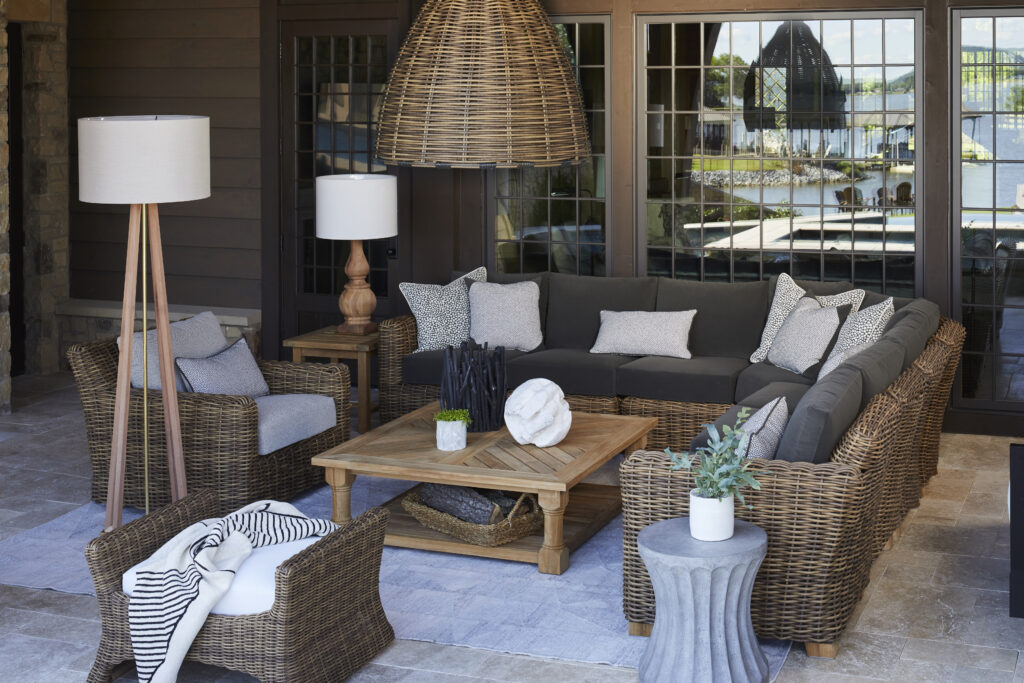 Rank Your Priorities
Determine the function, the number of people the furniture will serve, and your budget. Being honest with yourself about these factors from the get-go will narrow down your options and help you make informed decisions.
Expect to Invest
Outdoor furniture is engineered to endure much more than its indoor counterparts, so anticipate spending a bit more for that resilience. Quality is paramount when it comes to braving the elements, and investing in high-performance pieces will pay off in longevity and style.
Choosing the Right Retailer: Quality Over Quantity
Avoid Big Box Stores and Large Online Retailers
The offerings from big box stores and substantial online retailers often lack the quality provided by specialists in outdoor furniture. Opt for retailers with expertise in outdoor furnishings to ensure you acquire pieces that are durable, stylish, and suitable for your space.
Personalized Service from Small Businesses
Porch + Patio offers a more personalized and comprehensive service when patio furniture shopping, including value-added services such as complimentary space-planning, assembly, delivery, and installation, and advice on maintenance. We can also assist with warranty issues, providing a level of care and attention that larger retailers can't match. And remember, FedEx and UPS won't assemble your furniture, no matter how politely you ask!
Price Considerations: Manufacturer vs. Retailer
Directly approaching the manufacturer rarely yields better prices. Small businesses, however, not only provide personalized consultations and services but also often have competitive pricing, ensuring you receive value for your investment.
Timing is Everything: Plan Ahead
Shop for Spring/Summer in the Previous Fall
Manufacturers have varying lead times, which also fluctuate throughout the year. To avoid disappointment and ensure your new furniture arrives in time for the warmer months, start your shopping journey in the fall of the previous year.
Stay Informed on Lead Times
Being aware of manufacturers' lead times is crucial. It enables you to plan effectively, ensuring that your desired pieces are available and delivered on time, ready to grace your outdoor space when the weather warms up.
Lets Start Shopping
Patio furniture is more than just an aesthetic addition to your outdoor space; it's an investment in your lifestyle. Choosing the right pieces requires a clear understanding of your needs, a focus on quality, and the right timing. Remember, the expertise and personalized services offered by small specialists in outdoor furniture, such as us here at Porch+Patio, can significantly impact the satisfaction and enjoyment you derive from your outdoor space.  We're here and ready to help walk you through the process and on your way to relaxing on your beautiful new patio!